We take your
enjoyment very seriously
We're proud of our batch-making
techniques and our team of
hand-crafting confectionery experts.
We're fans of giving tradition a creative twist.
If you can't beat them, don't try! That's why we take the best
traditional techniques, and perfect rather than replace them.
How we succeed is all about making in small batches, slow-cooling,
talking to our creations (yup!) and always going the extra mile
to get the most mouthwatering results possible.
This dedication to perfection is where our names comes from.
It's a serious business. And we love it!
From age-old recipes to newly invented
mouthfuls, we're driven by a
trio of principles:
Our mission is to be your
first port of call for crafted
English confectionery.
We're easy going and easy to do
business with.
We can react to your briefs at speed,
or support mutual forward-planning
with our category & consumer knowledge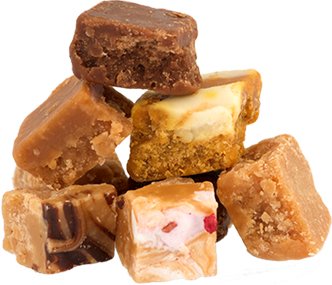 Bored by the ordinary, we never
stop improving. Even the English
Classics benefit from a little
finesse, and it's always a
pleasure to invent a winning
new twist.
Our passion for innovation
extends to new packs and
formats, in the chase for
more Category value, and more
consumer delight.
We're proud of our reputation
– its about taking customers,
processes, service and
standards seriously.
We invest in our family of
confectioners and strengthen
our skills each year, and are happy
to share our expertise."