Crunch Time! Two minute update from The Serious Sweet Company
Hello! It's been a little while and we wanted to take the opportunity to share a
few things with you, our customers, suppliers, service providers and partners.
World Events
As we all know, the unique events of 2020 have brought significant stresses.
We really appreciate your ongoing engagement and look forwards to brighter times,
projects and successes together.
At SSC (situated in Harrogate, UK), we've increased our hygiene provisions and
adopted social distancing measures on site including additional
canteen facilities.
We have also introduced split shifts and are operating as flexibly as possible with
the same serious passion for the most moreish, quality confections. To raise that quality bar,
we have also invested in a new automated packing line, a new automated mallow cutter and
have developed a further packing hall.
I'm pleased to say the business is stable and looking forward confidently..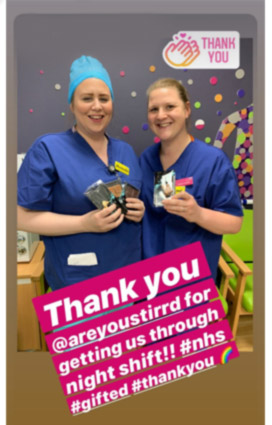 We've been busy freshening up
ready for the opportunities ahead…
Looking Forwards
You'll notice we've updated our presentation and branding, online and in all
communications, www.serioussweets.co.uk. You'll see more upgrades if you're visiting
us in Harrogate over the Summer too.
We've also taken the decision to grow the team and our long-term innovation capability,
and we're delighted that Lauren Thompson has just joined SSC to do just that.
Lauren joins us from J&K Confectionery where she had specific responsibility for
working with M&S.
Artist's impression of our redecorated facia
What We're About
Serious Sweets is about letting great people have fun to develop the very best,
most exciting products. We pride ourselves on our pace and creativity.
And from our exclusive insights work at the turn of 2020 we know consumers just love
quality confectionery and are open to innovative new twists. Our drive is to add
interest to all year-round & gifting sales, broaden penetration and add value with even
better contemporary thinking for the category.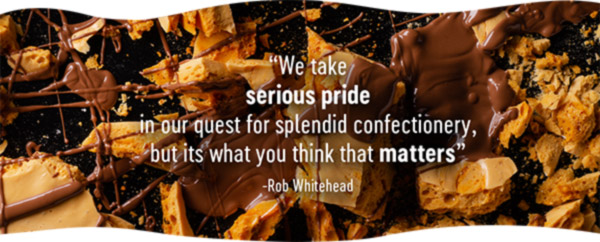 Late in 2019 we launched the UK's first
and best letterbox treats brand, STIRRD.
We're now engaging consumers with modern gourmet crafted treats and listening
uniquely to what drives their passion for the sweet life. We'd be happy to send you a box or
two – just let me know your address! All of this helps keep our passion for the sweet stuff
topped up. We've had some amazing feedback.

We've also enjoyed renovating our classically British brand, Ultimate
English – take a look at www.theultimateenlgish.co.uk – with
significant International interest.
We know that now more than ever consumers want and will pay for something delicious
and different that really hits the spot. Something that breaks the norm and meets
todays' lifestyles.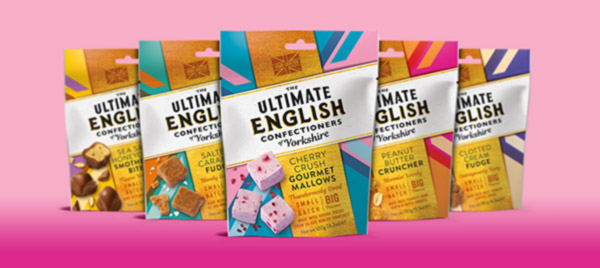 The SSC team hope that your business is in a good place despite challenging times, and
that we can work together on solutions to grow the category. If we haven't already, we'd
love to discuss your plans for 2021, or collaborate on new ways to raise the bar
all year – round.
Cheers,
The SSC team